Let's just embrace it we all would love a convenient way to enjoy a Keto-friendly lifestyle!
Keto Friendly Meal Plan Delivery services seem to offer the perfect solution. But is meal delivery really the holy grail to ketogenic eating?
In this blog post we will try to take a closer look at " Why Keto Friendly Meal Plan Delivery services matter" So Let's Begin!
Introduction
The ketogenic diet being a high-fat, low-carbohydrate eating plan can help you to manage your weight, maintain energy levels, and contribute to overall health. Keto-friendly meal plan delivery services make it easy to follow this type of diet as the meal options are tailored to meet individual needs and daily macronutrient requirements.
Importance of meal planning and preparation for successful keto adherence
Meal planning and preparation is essential for successful adherence to the Keto diet. Meal planning helps ensure that each meal is Keto-friendly and contains all the necessary macro and micro nutrients required to keep your daily Keto "macros" in balance.
But once we start a diet most of us find that we don't have the time or inclination to prepare meals everyday.
That's when these Keto-friendly meal plan delivery services can do the heavy lifting for you. With many of these services, all you need to do is reheat pre-prepared Keto meals when it's time to eat!
Benefits of Keto Friendly Meal Plan Delivery
Keto-friendly meal plan delivery can be a great way to eat healthy while maintaining an active lifestyle. Some Benefits Include
⦁ Convenience and time-saving for busy individuals
⦁ Allows for flexibility and customization of meals
⦁ Ensures proper macronutrient ratios for optimal ketosis
⦁ Wide variety of options to suit different dietary needs and preferences
The meal plan services also give you access to high quality and freshly prepared recipes, in addition to convenience. Rather than stressing about meal prepping after a long day at work or class, You get Pre-packaged meals right to your doorstep every week so that's left is to do is heat, eat and repeat!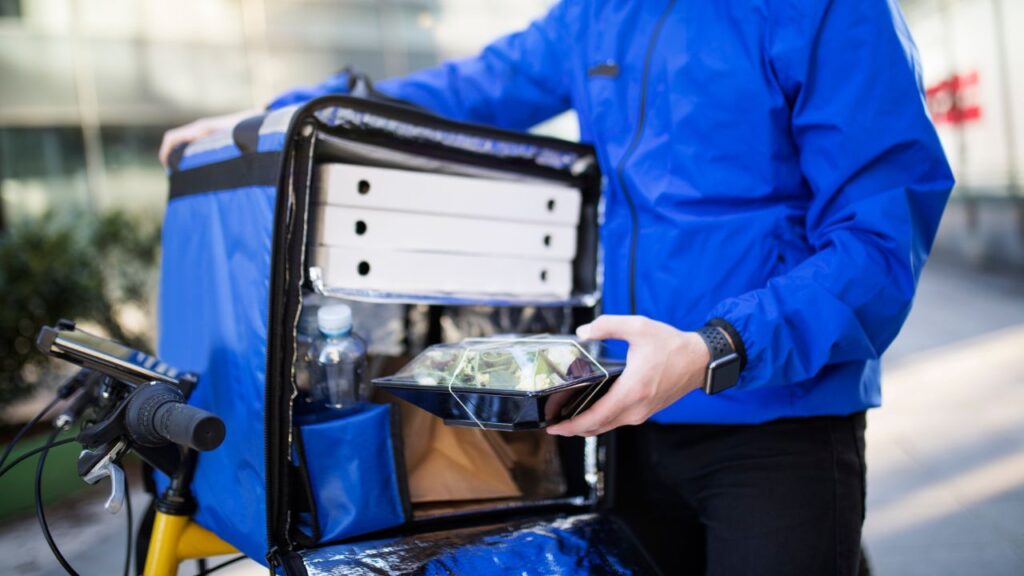 How Keto Friendly Meal Plan Delivery Works
The Catch Phrase for Keto Friendly Meal Plan Delivery Services is "Continence" . So, Signing up is also simple – all you have to do is:-
Pick a Meal Plan Service
Step one is to Pick your meal delivery service and fill out a few questions, such as dietary restrictions and any food allergies. There are many great option to choose from!
Check our list of top 5 services here :- Top 5 Keto Delivery Meal Services #Ranked
Choose Delivery Cycle
Step 2 is to simple Choose from weekly, bi-weekly or monthly delivery subscriptions options. Just keep in mind the number of meals you need for the chosen period.
Customize your Keto Friendly Meal Plan Delivery order
You also can customize your Meal Plan order with add-on options like Keto snacks or supplements so you always have what you need for an energized Keto lifestyle.
Top Keto Friendly Meal Plan Delivery Services
After researching and trying out several keto friendly meal plan delivery services, we have compiled a list of the top options on the market.
BEST FOR WEIGHT LOSS

Trifecta Nutrition
Dietary Choices: Paleo, Keto, Vegan, Mediterranean, High-protein, Low-carb
Price: From $9.75 per serving
Shipping Fee: Free
Pros
I. Organic & gluten-free
II. Keeps sodium below 550 milligrams
III. Calculates carbs using net carbs to reduce guesswork –
IV. Filters out allergens (tree nut, soy, sesame)
Cons
I. No customization to pick specific meals
II. Skipping or cancelling plan requires contacting company
BEST AFFORDABLE
Fresh n' Lean
Dietary Choices: Paleo, Keto, Vegan, Mediterranean, High-protein, Low-carb
Cost: Starting at $9.75 per serving
Shipping Charge: Complimentary
Pros
Contains organic and gluten-free ingredients
Sodium levels are kept low at 550 milligrams or less
Utilizes net carbs for more accurate carbohydrate calculation
Removes allergens such as tree nuts, soy, and sesame
Cons
Cannot choose specific meals
Must contact company to skip or cancel plan
Most Popular

Factor
Dietary Options: Keto, vegetarian, vegan, low-calorie, high-protein.
Cost: Prices start at $11 per serving.
Delivery Charge: $9.99 and above.
Pros
Meals are made with fresh ingredients and are not frozen.
The recipes used do not contain genetically modified organisms or preservatives.
In addition to regular meal options, there are also keto-friendly snacks and desserts available as add-ons.
Cons
Not allergen-friendly
Fewer Meal Options
Based on our personal experience and research, we recommend Factor Meal Plans as the best keto friendly meal plan delivery service. The wide range of meal plans and nutriciouslyy delicious meals make Factor a top choice for individuals looking to follow a strict keto diet.
Want to dive a bit deeper before making a choice? We have a detailed blog post covering all aspects of the service :- Is Factor 75 Meal Delivery Really That Good?
Tips for Success with Keto Friendly Meal Plan Delivery
Meal delivery can be a great way to stay focused on your goals if done right!Here are some tips to remember
⦁ Plan your meals for the week in advance and have a backup plan in case of any delivery issues.
⦁ Keep healthy snacks on hand in case you need a quick bite between meals.
⦁ Stay organized and keep track of your meals and progress to ensure you are staying on track with your ketogenic diet: As in the long run there is a tendency to go for less healthier option or repetition
⦁ Don't be afraid to communicate with the service if you have any issues or special requests. Most services are happy to accommodate their customers and want to ensure their satisfaction.
Conclusion
Keto friendly meal plan delivery is a great way to ensure individuals following the ketogenic diet are getting properly tailored meals that meet their dietary and nutritional goals. With a variety of options available, there's sure to be one that meets each individual's preferences and needs.
Before you start any new diet or exercise program, it's important to always consult with a healthcare professional – Keto friendly meal plan delivery providers will also be happy to answer any questions or concerns you may have.