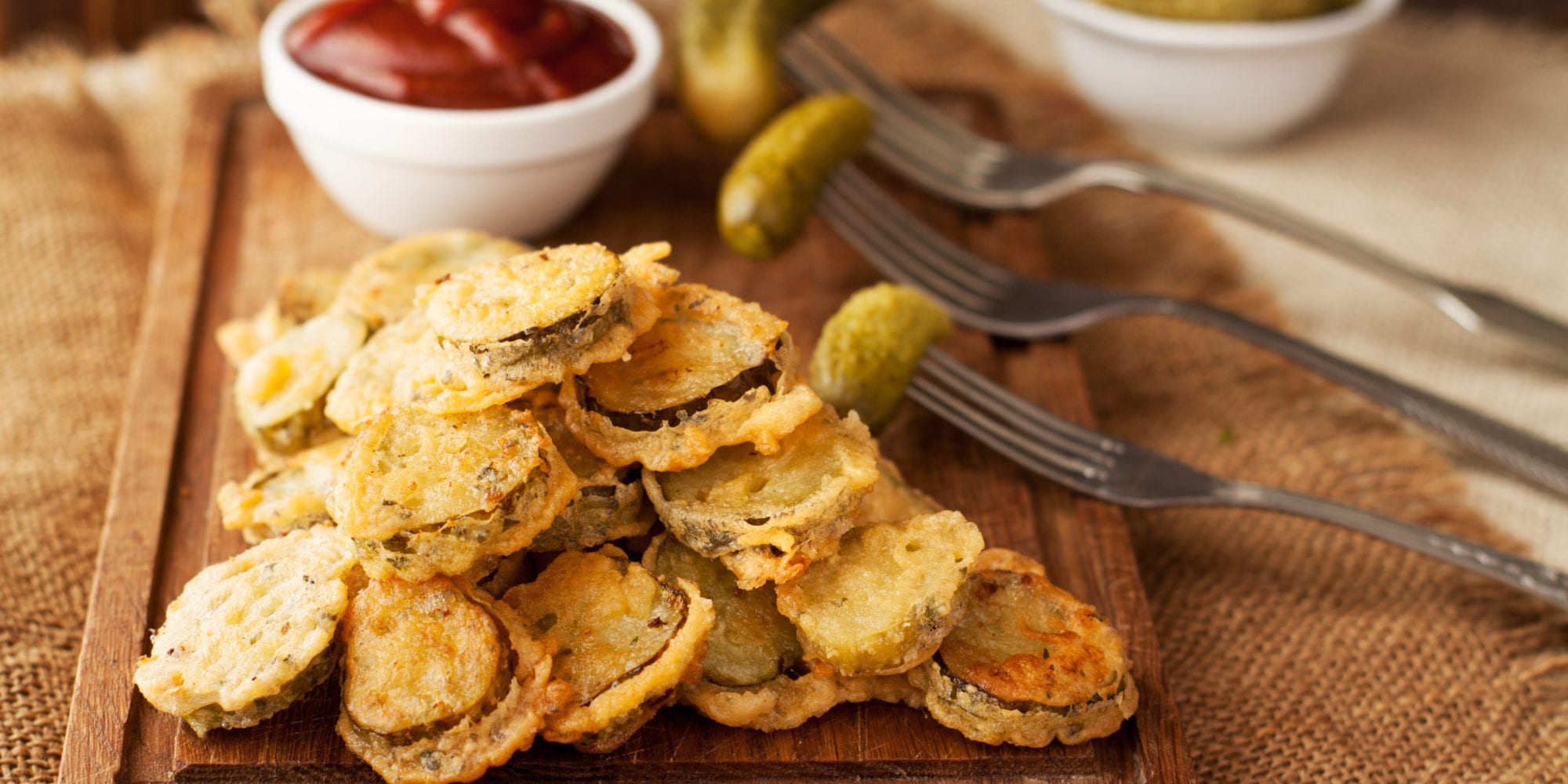 Low carb keto fried pickles without flour are CRISPY and easy! Plus, this gluten-free fried pickles recipe needs just 5 simple ingredients.
CourseAppetizer, Snack
CuisineAmerican
Calories209kcal
Cook Time15minutes
Total Time15minutes
AuthorKim Hardesty
Servings 4 servings (8 pickle rounds each)
Free Keto Meal Plan : KETO DIET PLAN FOR BEGINNERS STEP BY STEP GUIDE
INGREDIENTS
32 medium Dill pickle rounds (drained)
1/4 cup Whey protein isolate
1/2 cup Grated parmesan cheese
1 large Egg (beaten)
3-4 tbsp Avocado oil (or olive oil)
INSTRUCTIONS
Drain the pickles and dry on paper towels. (Save the pickle juice to pickle zucchini or to brine chicken.
2. Beat the egg in a small bowl large enough to accommodate 5 pickles.
3. Mix the protein powder and cheese together in a medium bowl with a small whisk until blended.
4. Heat a medium to large skillet over medium heat. When hot, add enough oil to generously cover the bottom of the pan. The oil is ready when a wooden spoon placed in the oil starts to bubble.
5. Procedure: Dip 5-6 pickles in the egg wash, coating completely. Shake off any excess egg and place into the coating mixture to coat. Using a fork to help flip the pickles is helpful. Carefully place the pickles into the hot oil and fry 1 minute or until golden brown, flip.
6. Meanwhile, coat the next five pickles and place in the pan to cook. Continue until all of the pickles have been coated and cooked. Drain on paper towels.
7.Serve at room temperature with spicy dipping sauce.
Nutrition Facts
Amount per serving. Serving size in recipe notes above.
Calories209
Fat17g
Protein14g
Total Carbs1g
Net Carbs1g
Fiber0g
Sugar0.1g
Nutrition facts are provided as a courtesy. Have questions about calculations or why you got a different result? Please see our nutrition policy.