Course: Dessert
Cuisine: American
Keyword: cupcake, pumpkin spice
Prep Time: 15 minutes
Cook Time: 30 minutes
Total Time: 45 minutes
Servings: 6
Calories: 316kcal
Free Keto Meal Plan : KETO DIET PLAN FOR BEGINNERS STEP BY STEP GUIDE
Ingredients
Wet Ingredients:
2 oz unsalted butter, very soft
2 oz cream cheese, very soft
1/3 cup Low carb brown sugar (or my brown sugar substitute)
2 tbsp pumpkin puree
3 large eggs, cold (use divided)
1/4 cup heavy cream
2 tsp Nielsen-Massey Pure Coffee Extract
1 tsp Nielsen-Massey Pure Vanilla Extract
1/2 tsp stevia glycerite
Dry Ingredients:
1/2 cup coconut flour
1 tsp baking powder
1/2 tsp pumpkin pie spice
1/2 tsp salt
Whipped Cream Topping:
3/4 cup heavy cream
2 tbsp low carb powdered sugar (or Swerve Confectioners)
1/4 tsp Nielsen-Massey Pure Vanilla Extract
Pumpkin pie spice to sprinkle on top
Instructions
Preparation:
Preheat the oven to 350 degrees F and place rack in the middle position. Line 6 regular sized muffin wells with parchment or paper liners. Combine the dry ingredients in a bowl and mix together.
Method:
In a food processor fitted with a metal blade, add the cream cheese, butter, and Sukrin Gold and process until combined. Scrape the bowl. Add 1 egg, the Nielsen-Massey Vanilla and Coffee Extracts and stevia glycerite to the processor. Process until combined and scrape the bowl.
Add 1/2 of the dry ingredients to the food processor and process. Scrape the bowl, add 1 egg and process until smooth. Repeat with the remaining dry ingredients and last egg. Finish with the addition of 1/4 cup of heavy cream.
Spoon the cupcake batter into a quart zip-loc bag and snip off a corner (cut should about 1/2 – inch in length). Place the tip of the bag into a lined cupcake well and begin squeezing a fat mound into the well, filling about 3/4 full. Smooth/flatten the tops with your finger.
Bake:
Bake the cupcakes for 30-35 minutes or until the cupcakes are springy to the touch but still sound a little moist. Cool for 5 minutes in the pan before removing to a cooling rack. Place in an airtight container in the refrigerator until ready to top with whipped cream. (NOTE: They taste better the next day!)
Whipped Cream Topping:*
Place the whipped cream, sweetener and Nielsen-Massey Pure Vanilla Extract in a small bowl and whip until very thick. Top cupcakes. Sprinkle with pumpkin pie spice.
Serves 6 at 4 net carbs each.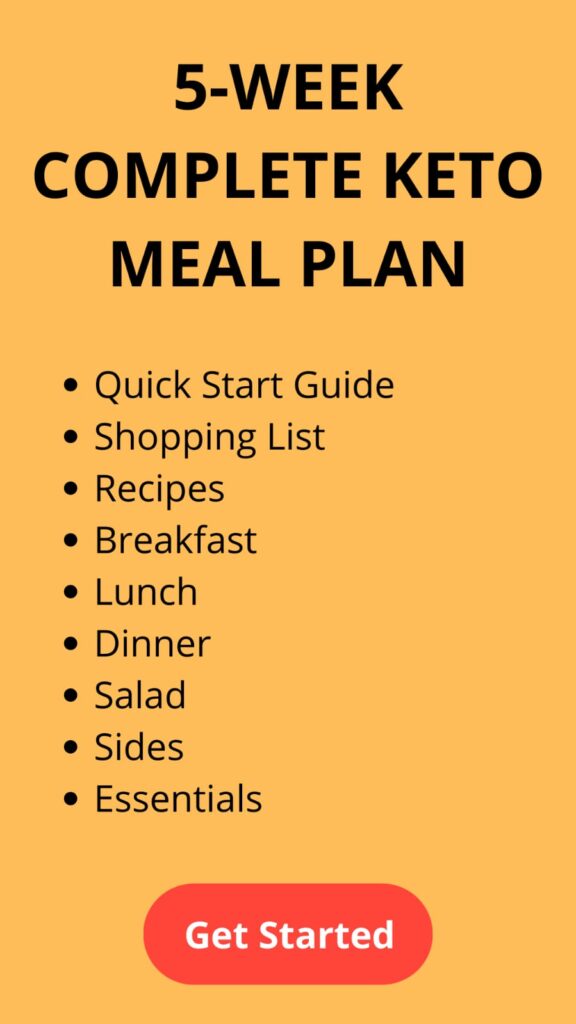 Notes
*NOTE: Heavy cream will double in volume when whipped. (3/4 cups will make about 1 1/2 cups of whipped cream yielding 1/4 cup per cupcake) If you wish to stabilize the whipped cream, add 1-2 very small pinch(s) of xanthan gum to the whipped cream when it begins to thicken. Continue beating until the cream is so thick it is almost clumpy. It can then be piped and will keep it's integrity for a week. (Stabilizing the whipped cream will decrease yield to about 3 tablespoons per cupcake.)
Free Keto Meal Plan : KETO DIET PLAN FOR BEGINNERS STEP BY STEP GUIDE
Nutrition
Calories: 316kcal | Carbohydrates: 7g | Protein: 6g | Fat: 29g | Fiber: 3g
Moist Pumpkin Spice Latte Cupcakes made with coconut flour are a great gluten-free and sugar free treat for your low carb holidays.
Related Recipes: Keto Philly Cheesesteak Egg Rolls
Related Recipes: Easy Keto Egg Loaf
Related Recipes: Keto Cinnamon Rolls