Do you like green Chile chicken enchiladas? Do you like chicken pot pie? Do flaky buttery cheesy biscuits make you grin? If so, this Spicy Chicken Pot Pie Casserole is going to make you very happy.
Free Keto Meal Plan : KETO DIET PLAN FOR BEGINNERS STEP BY STEP GUIDE
Ingredients
Filling Ingredients
¼ cup butter
1 small yellow onion chopped into ¼-inch pieces, about 1 cup
3 celery ribs sliced thin, about 1 cup
4 carrots peeled and diced into ¼-inch pieces, about 1 cup
1 large green bell pepper diced into ¼-inch pieces, about 1½ cups
2 jalapenos seeded and minced, about ¼ cup
⅓ cup all-purpose flour
1½ cups chicken broth
1¾ cup milk
½ teaspoon kosher salt
¼ teaspoon black pepper
¼ teaspoon celery seed
4 cups cooked chicken, diced into ½-inch pieces
½-1 cup chopped green chili
Topping Ingredients

2½ cups all-purpose flour
1 tablespoon baking powder
½ teaspoon kosher salt
1 tablespoon sugar
½ cup butter grated
1 cup milk plus more ONLY as needed
1 egg
1 cups shredded cheddar cheese
2 tablespoons chopped fresh Italian parsley optional

Instructions To Make the Filling


Preheat oven to 425°F. In a large deep oven-safe skillet, over medium-high heat, melt the butter. Add the onions, celery, and carrots and cook until they begin to soften, about 2 minutes.
Add the bell pepper and jalapeno. Stir to combine and continue cooking for 3 more minutes. Sprinkle with flour and stir to coat. Slowly stir in chicken broth and whisk to combine.
Add the milk and salt, pepper, and celery seed. Reduce heat and simmer over medium-low heat until thickened, about 4-5 minutes. Add the chicken and green chile. Stir to mix throughout. Set aside.

To Make the Topping


In a mixing bowl, stir together the flour, baking powder, salt, and sugar. Grate the butter and dump it into the bowl with the dry ingredients. Use a fork to mix in the cold butter pieces until the mixture resembles a coarse meal with little pea size or smaller lumps throughout.
In a small mixing bowl, whisk together the egg and the milk and then pour into the dry ingredients in the mixing bowl. Stir just long enough to combine. The mixture should be somewhat dry and just a tiny bit sticky at this point. Add the shredded cheese and stir or press lightly with your hands to combine.
Scoop the dough over the filling in the skillet. (The largest scoop in this set is perfect for this.) Bake for 14-18 minutes in the preheated oven, until the topping is golden brown, the biscuits are flaky, and the filling is bubbling. Cool for at least 10 minutes. Sprinkle with parsley before serving, if desired.
Free Keto Meal Plan : KETO DIET PLAN FOR BEGINNERS STEP BY STEP GUIDE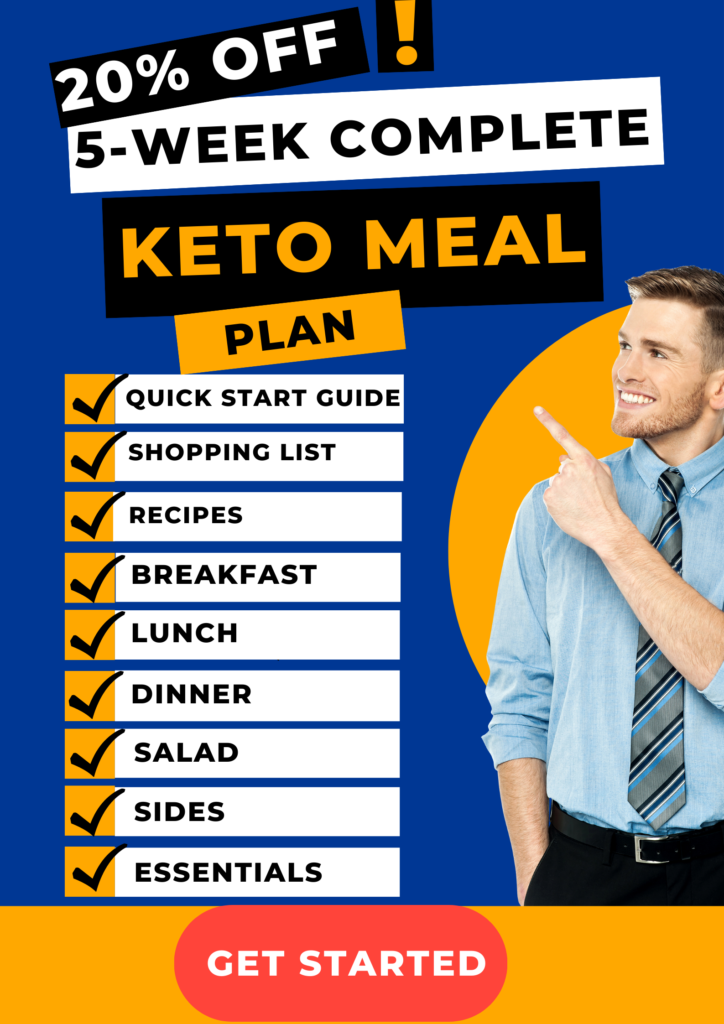 Nutrition
Calories: 625kcal · Carbohydrates: 45g · Protein: 33g · Fat: 35g · Saturated Fat: 19g · Polyunsaturated Fat: 2g · Monounsaturated Fat: 9g · Trans Fat: 1g · Cholesterol: 155mg · Sodium: 919mg · Potassium: 661mg · Fiber: 3g · Sugar: 7g · Vitamin A: 6179IU · Vitamin C: 22mg · Calcium: 385mg · Iron: 4mg