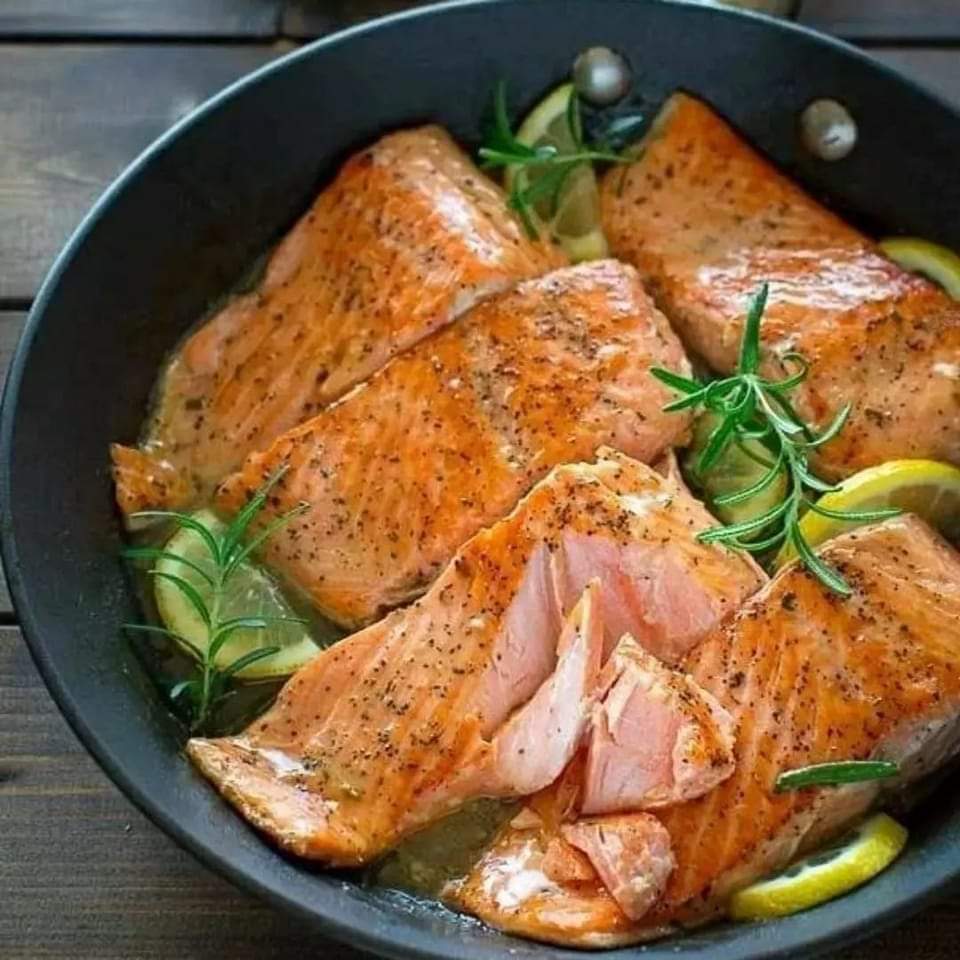 INGREDIENTS
1 lb salmon fillet
1 tbsp olive oil
⅓ cup dry white wine (such as a Sauvignon Blanc)
⅛ cup lemon juice
1 tbsp honey
½ tbsp finely chopped fresh rosemary leaves
1 tsp cornstarch
salt, pepper
lemon slices and rosemary to garnish
Free Keto Meal Plan : KETO DIET PLAN FOR BEGINNERS STEP BY STEP GUIDE
INSTRUCTIONS
Cut the salmon fillet into the serving sized pieces.
Sprinkle the salmon with salt and pepper, and brush the top with olive oil.
Heat up a large, non-stick skillet on medium heat. Add the salmon to the pan skin side up, cover with lid, and cook for about 3-4 minutes.
After 4 minutes, flip the salmon and cook for another 3 minutes. Remove the salmon from the pan and set aside.
To the same pan add wine, lemon juice, honey and rosemary. Stir and cook for about 2 minutes.
Free Keto Meal Plan : KETO DIET PLAN FOR BEGINNERS STEP BY STEP GUIDE