INGREDIENTS
FOR THE BREAD:
5 eggs
1/2 cup coconut oil, melted
2 tbsp butter
1 cup pumpkin puree or 100% pumpkin
4 tsp pumpkin pie spice
1 1/2 cup Lakanto monkfruit powdered
10 tbsp coconut flour
1/2 tsp salt
1 1/2 tsp baking powder
1 tsp vanilla extract
For the Icing:
4 tbsp Lakanto monkfruit powdered
1 tsp butter, melted
2 tsp heavy whipping cream (add more if needed)
Free Keto Meal Plan : KETO DIET PLAN FOR BEGINNERS STEP BY STEP GUIDE
Instructions
For the Bread:
Melt coconut oil and butter.
Beat eggs, Lakanto Monkfruit Powdered, pumpkin puree, vanilla, and pumpkin pie spice until combined.
Slowly add melted coconut oil and butter to the mixture.
In a separate bowl, combine coconut flour, salt, and baking powder.
Add flour mixture to other ingredients and mix well.
Pour into a greased standard loaf pan or cover the loaf pan with parchment paper. Keto flours tend to stick easily. I would recommend lining the loaf pan with parchment paper
Bake in a 350-degree oven for approx 1 hour and 15 minutes to 1 hour and 25 minutes. Once a knife inserted in the middle of the loaf comes out clean, I bake about 5 minutes longer. At the 40 minute mark, I suggest covering the bread with aluminum foil to prevent the top from browning. The baking time will vary from oven to oven as all ovens bake differently. If it seems "wet," it needs to bake a little longer. I have made this bread many times, and the cooking time has varied. I'm not sure why there is a variation; perhaps the weather might affect baking time. Different kinds of baking pans can change baking time as well. Allow the bread to cool in the pan for 5-10 minutes, then place on a cooling rack to cool before slicing.
Free Keto Meal Plan : KETO DIET PLAN FOR BEGINNERS STEP BY STEP GUIDE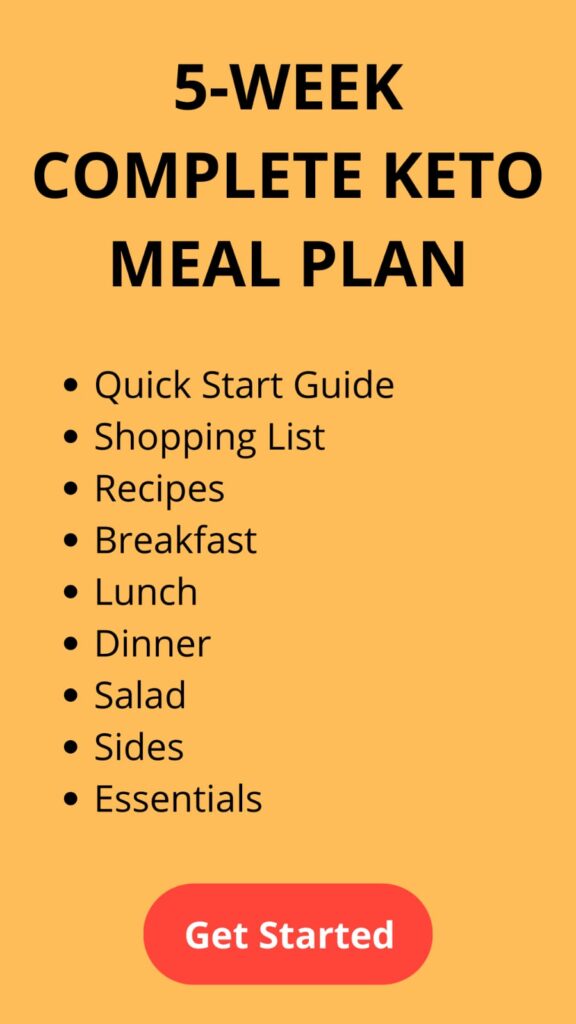 For the Icing:
Melt butter then add Lakanto Monkfruit Powdered.
Pour heavy whipping cream over the mixture until it thins out. Can add more or less if needed.
Driz
NOTES
The sugar alcohols in Lakanto Monkfruit Powdered are not included in the nutritional information since most subtract to calculate net carbs.
The nutritional information is for a single slice of keto pumpkin bread based on cutting the bread into 10 slices
NUTRITION
Serving: 1slice | Calories: 195kcal | Carbohydrates: 6g | Protein: 4g | Fat: 17g | Fiber: 3g | Sugar: 1g
Free Keto Meal Plan : KETO DIET PLAN FOR BEGINNERS STEP BY STEP GUIDE