This Low Carb Singapore stir-fry Keto Noodles recipe tastes just like an Asian dish you'd find on a restaurant menu.
I have a fondness for Asian dishes and flavors that has never faltered, this keto noodles recipe is one of my favorite low-carb Asian inspired recipes.
This keto noodles recipe makes 2 serves. 1 serving is half the recipe and has 6g net carbs.
Store leftover Keto Singapore Noodles in the fridge for up to 4 days. We don't recommend freezing, as the shirataki noodles don't like it.
Keto Singapore Noodles Ingredients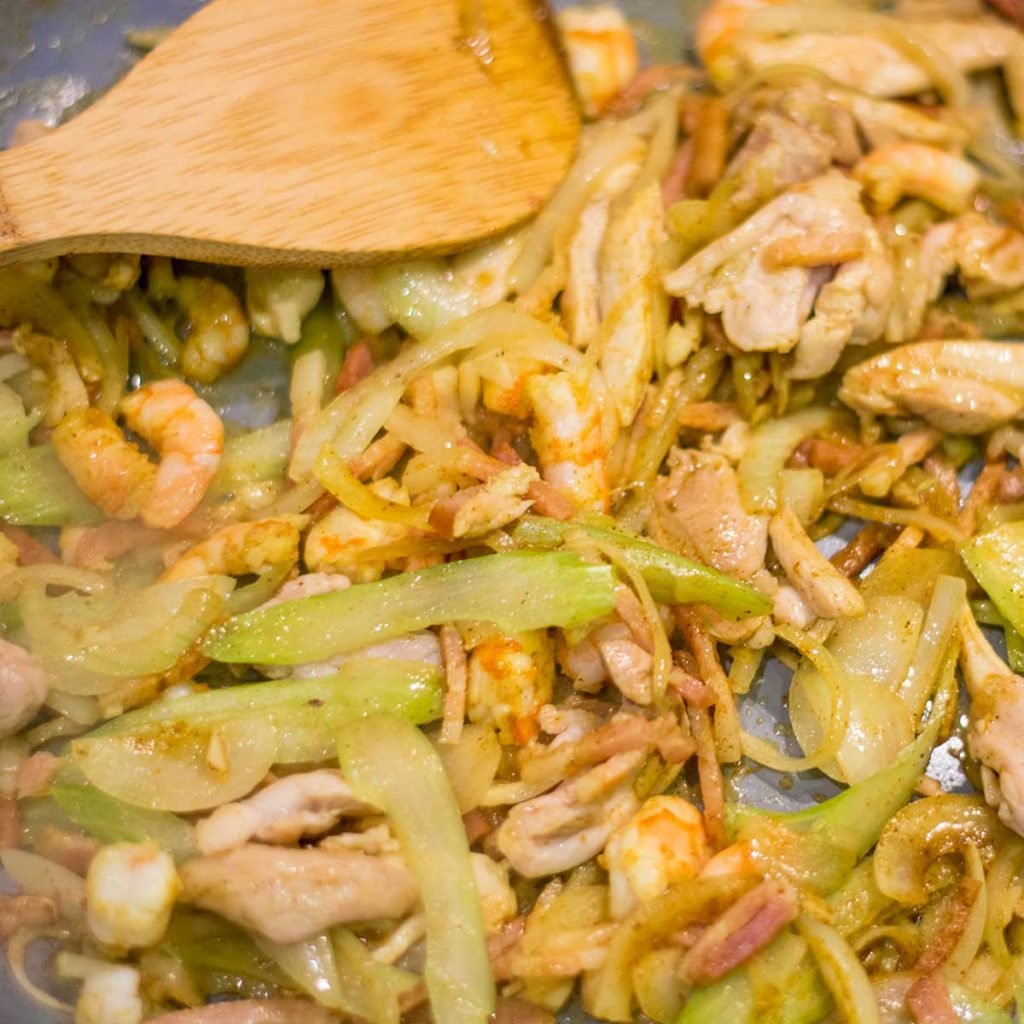 1 packet of Angel Hair Shirataki Noodles
1 tablespoon of Sesame Oil
2 slices of Bacon, thinly sliced
5 ounces of Chicken Thigh, thinly sliced
1 clove of Garlic, finely chopped
1 small Onion, thinly sliced
1 stick of Celery, thinly sliced
3 ounces of Cooked Shrimp, roughly chopped
2 teaspoons of Curry Powder
2 tablespoons of Sugar free Soy sweet soy sauce
1 bunch of Bok Choy, sliced
2 ounces of Bean Sprouts
Free Keto Meal Plan : KETO DIET PLAN FOR BEGINNERS STEP BY STEP GUIDE
How To Make Low-Carb Keto Noodles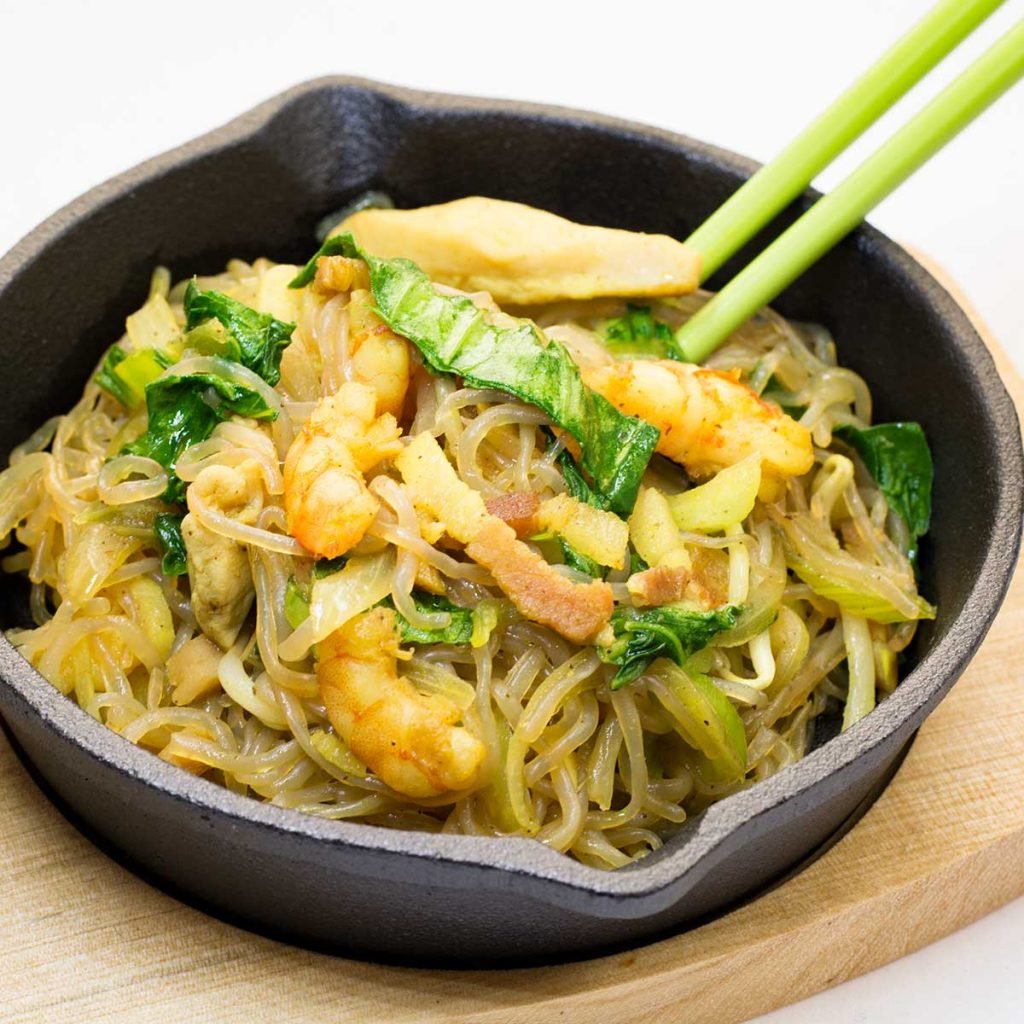 Prepare the Konjac Noodles by placing them into a colander and running hot water over them for 3 minutes. Leave to drain well.
Prepare the remaining ingredients and have them ready to throw in quickly.
Add the sesame oil to a wok or a large non-stick frying pan over high heat.
Add the bacon and saute for 1 minute.
Add the chicken and saute for 2-3 minutes, until browned all over.
Add the onion & garlic and saute for 2 minutes, stirring well.
Next, add the celery, prawns and curry powder and stir well.
Push the ingredients to the sides of the pan leaving a space in the center, add the drained konjac noodles and stir the ingredients together.
Saute for 2 minutes before adding the Sugar free Soy sweet soy sauce
Add the bok choy and bean sprouts and toss through, ensure all ingredients are covered in the sauce.
Continue cooking for 1-2 minutes until the bok choy has softened slightly.
Remove from the heat and serve immediately.
Nutrition
Serving: 240g | Calories: 417kcal | Carbohydrates: 12g | Protein: 23g | Fat: 29g | Saturated Fat: 7g | Cholesterol: 191mg | Sodium: 1830mg | Potassium: 1496mg | Fiber: 6g | Sugar: 3g | Vitamin A: 18911IU | Vitamin C: 198mg | Calcium: 534mg | Iron: 6mg
Free Keto Meal Plan : KETO DIET PLAN FOR BEGINNERS STEP BY STEP GUIDE