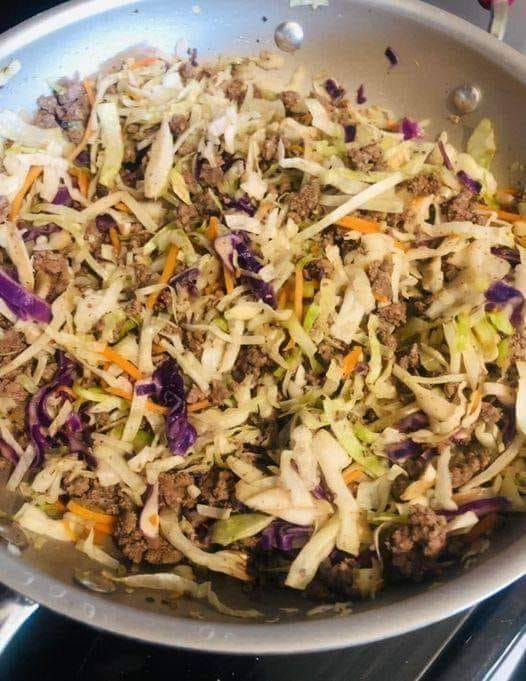 Free Keto Meal Plan : KETO DIET PLAN FOR BEGINNERS STEP BY STEP GUIDE
INGREDIENTS
1 lb lean ground meat
1 pkg coleslaw in bag
1 tsp salt
1/2 tsp pepper
1 tbsp garlic powder
1 tbsp onion powder
1/2 tbsp ground ginger
1/4 cup chicken broth.
INSTRUCTIONS
Brown the meat then add garlic powder, onion powder, ginger, salt and pepper.
Mix evenly then pour chicken broth and stir. Add bag of coleslaw.
Stir well with meat then drizzle soy sauce.
Mix well, cover and reduce heat.
Allow to simmer for about 20-25 minutes. All done!
Free Keto Meal Plan : KETO DIET PLAN FOR BEGINNERS STEP BY STEP GUIDE