Free Keto Meal Plan : KETO DIET PLAN FOR BEGINNERS STEP BY STEP GUIDE
This cheesy chicken bacon casserole is a perfect combination of tender seasoned chicken, crispy bacon, and delicious veggies like broccoli and cauliflower. Topped with a generous amount of shredded cheese and creamy ranch dressing, this casserole is a comforting and satisfying meal that's sure to please the whole family. With just a few simple ingredients and some easy prep work, you can have this hearty casserole ready to bake in no time. Let's get cooking!
Ingredients
2 lbs Chicken, seasoned, cooked & cut into small cubes
12 slices of Bacon, cooked & chopped
2 cups Broccoli
1 cup Cauliflower
2 cups Cheese, shredded (we used a Mexican style blend)
1 1/2 tsp Garlic, minced
3/4 cup Ranch dressing
Salt & Pepper to taste (we also used spicy seasonings on the chicken)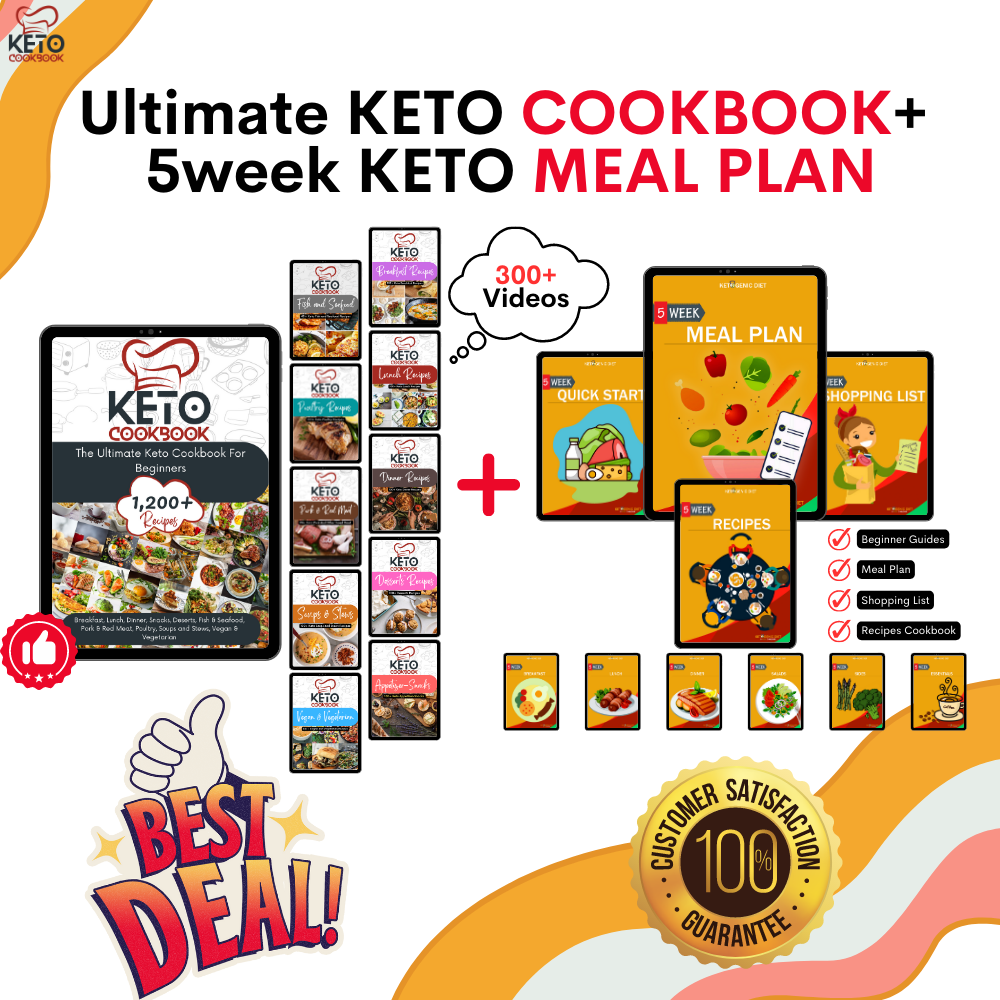 Directions
*Preheat oven to 350 degrees.
*Steam broccoli & cauliflower on stovetop until tender. Strain & run under cold water to stop the cooking process.
*In a large bowl, combine chicken, half the bacon, garlic, broccoli, cauliflower & half the shredded cheese.
*Add the ranch dressing & mix well.
*Transfer to a large baking dish & top with remaining cheese & bacon.
*Bake for 15 minutes.
Free Keto Meal Plan : KETO DIET PLAN FOR BEGINNERS STEP BY STEP GUIDE