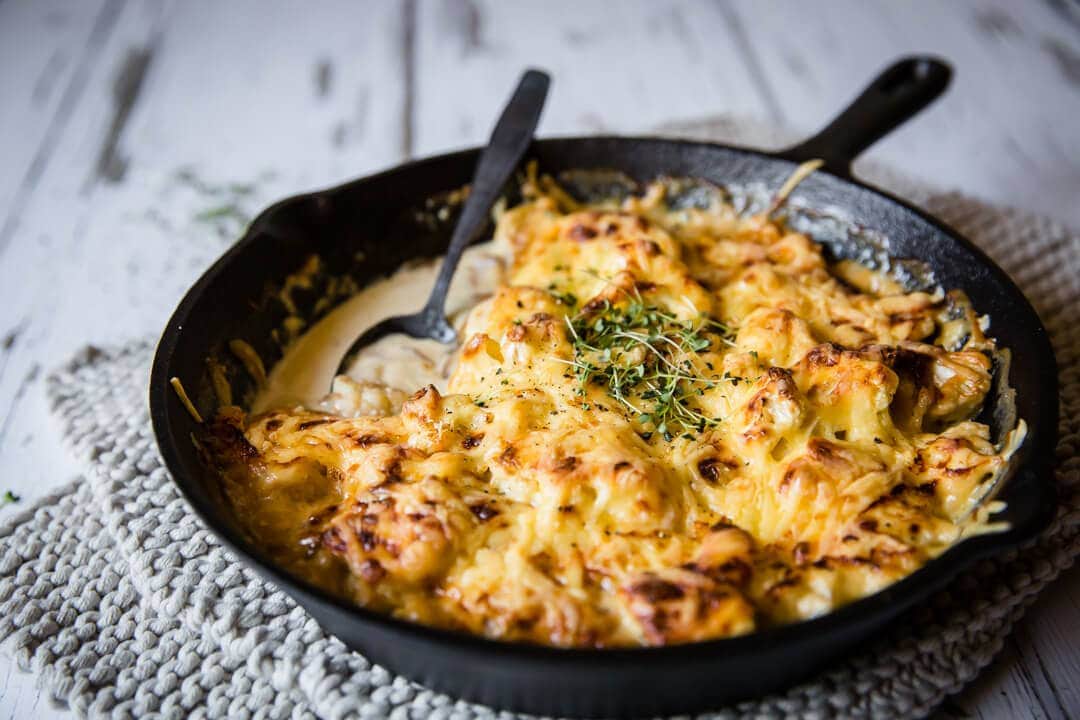 If you love the versatility of cauliflower then you will love this delicious cauliflower creation!
INGREDIENTS
▢14.5 ounces chicken bone broth
▢¾ cup heavy cream
▢4 cloves garlic minced
▢½ teaspoon onion powder
▢¼ teaspoon poultry seasoning see note
▢1 teaspoon xanthan gum or glucomannan
▢32 ounces frozen cauliflower florets or 2 fresh heads cut into florets
▢16 ounces freshly grated sharp cheddar cheese divided (or preferred cheese)
▢8 slices no sugar bacon cooked and chopped

Free Keto Meal Plan : KETO DIET PLAN FOR BEGINNERS STEP BY STEP GUIDE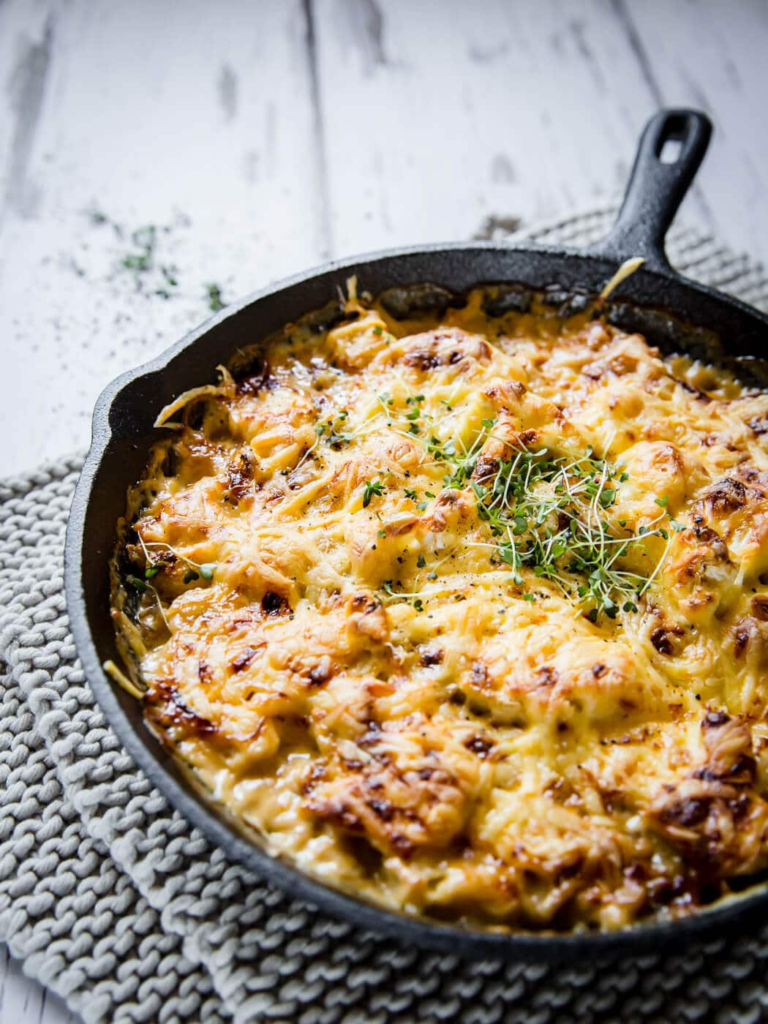 INSTRUCTIONS
Combine broth, heavy cream, garlic, onion powder, poultry seasoning, and xanthan gum in medium saucepan.
Cook liquid over medium heat, stirring frequently, until thickened. Remove from heat.
Mix the cauliflower, cheese, and sauce together in 9×13 casserole pan.
Sprinkle the chopped bacon on top then cover with remaining cheese.
Bake in 350°F oven for 50 minutes or until browned and cauliflower is tender.
NUTRITION
Serving: 164g | Calories: 346 | Carbohydrates: 7g | Protein: 16g | Fat: 29g | Saturated Fat: 16g | Cholesterol: 84mg | Sodium: 592mg | Potassium: 402mg | Fiber: 2g | Sugar: 2g | Vitamin A: 723IU | Vitamin C: 47mg | Calcium: 363mg | Iron: 1mg
ADDITIONAL INFO
Net Carbs: 5 g | % Carbs: 5.8 % | % Protein: 18.6 % | % Fat: 75.7 % | Smart Points: 14
Free Keto Meal Plan : KETO DIET PLAN FOR BEGINNERS STEP BY STEP GUIDE