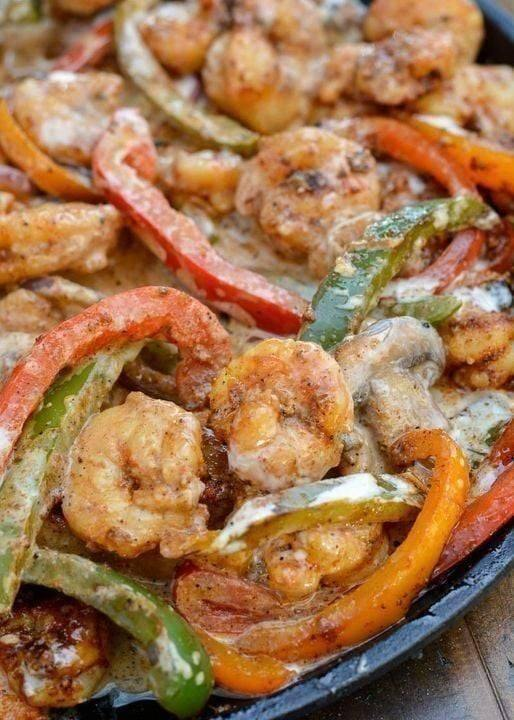 INGREDIENTS
SHRIMP FAJITAS
2 tablespoons of olive oil
1 1/2 cup bell pepper (mixed colors)
1 cup red onion, thinly sliced
1 cup mushrooms, sliced
1 pound thawed shrimp, deveined and shelled
3 tablespoons taco seasoning
QUESO
1/4 cup heavy cream + more for thinning if needed.
2 ounces cream cheese, softened
1 1/2 cup shredded pepper jack cheese
1/2 cup white American Cheese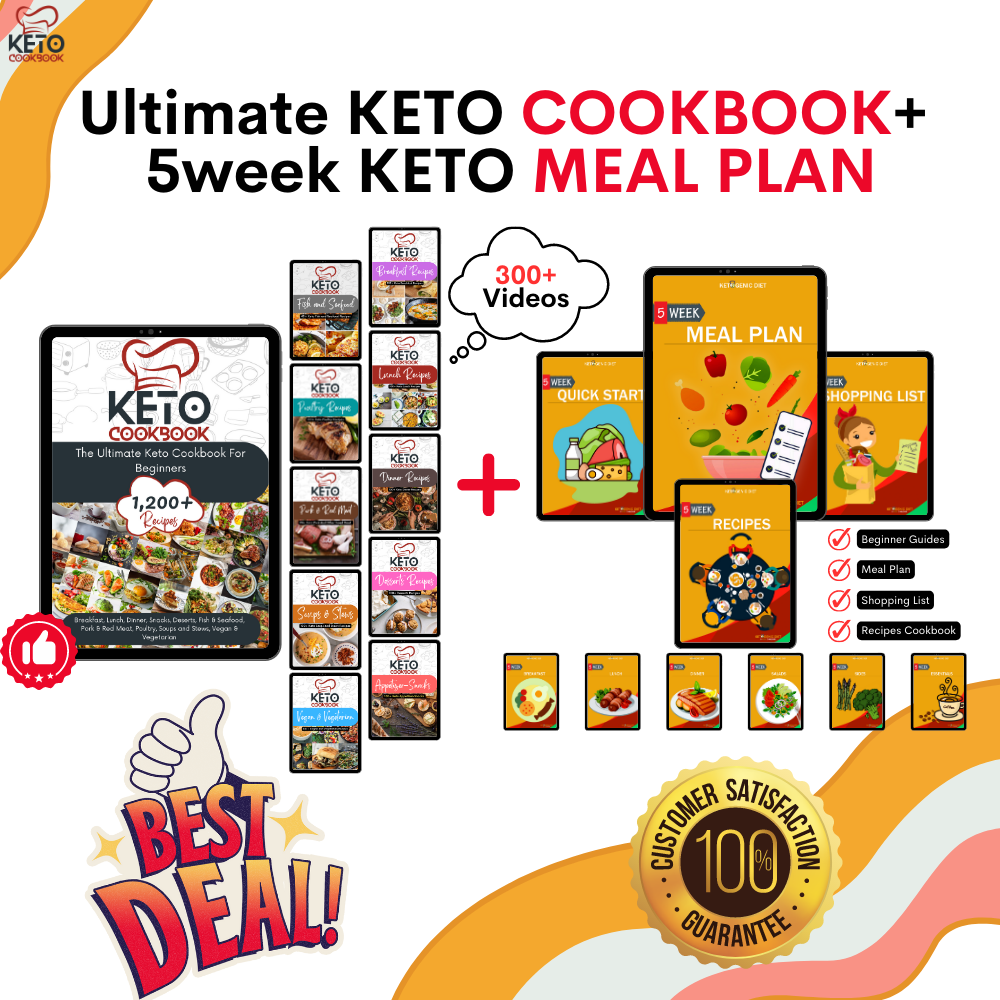 INSTRUCTIONS
Heat a large skillet to medium heat, then add in your olive oil.
Add the bell peppers, onion and mushrooms. Sauté the vegetables for 5-6 minutes until tender.
Add the shrimp and taco seasoning and toss to coat everything evenly with the spices. Sear the shrimp 2-3 minutes until cooked through, then remove from skillet and set aside.
Reduce the heat to low, then add the cream cheese, and heavy cream. Stir to make a smooth sauce with few clumps.
Add the shredded cheese in small increments (about 1/2 cup at a time), stirring continuously. Stir until all cheese is melted and incorporated into the sauce. (Optional: If you like a thinner sauce, add additional heavy cream or milk until it's the way you like it.)
Finally, add the shrimp and veggies back to the skillet skillet, stirring to cover each piece in the queso. Serve immediately.

NOTES
If you do not have taco seasoning use these measurements for this recipe:
2 teaspoon chili powder
1 teaspoon paprika
1 teaspoon garlic powder
1 teaspoon onion powder
1 teaspoon cumin
1/2 teaspoon oregano
1/2 teaspoon salt and pepper
YIELD: 6 SERVING SIZE: 1 1/4 cups
Amount Per Serving: CALORIES: 359TOTAL FAT: 12.8gCHOLESTEROL: 177mgSODIUM: 561mgCARBOHYDRATES: 6.2gNET CARBOHYDRATES: 4.6gFIBER: 1.6gSUGAR: 4.5gPROTEIN: 28g