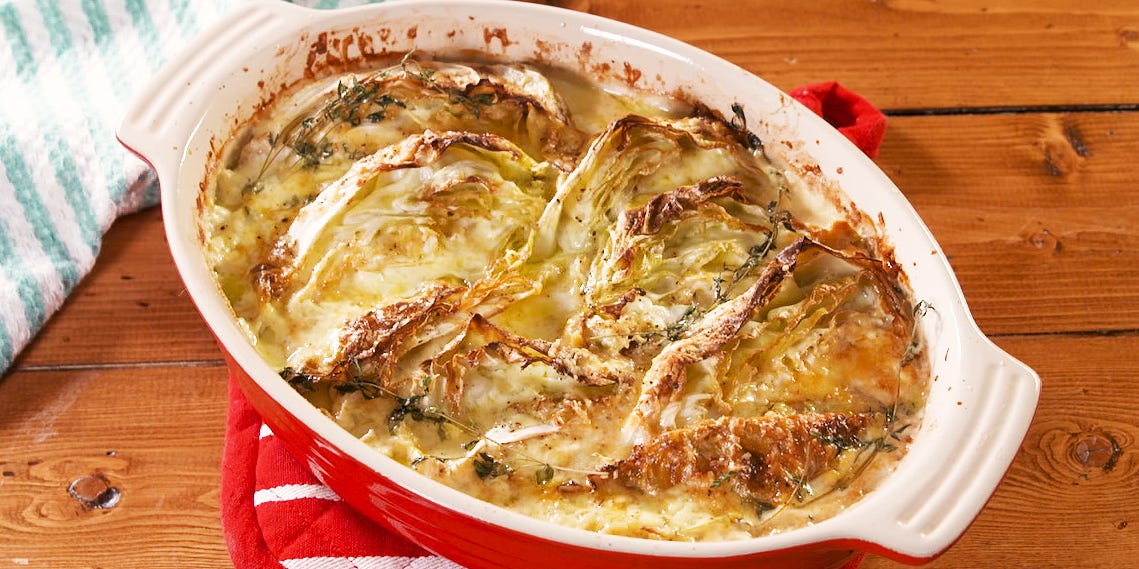 INGREDIENTS
1 medium head of green cabbage (about 3½ lb. total), cut through core into 8 wedges
2 Tbsp. extra-virgin olive oil
1½ tsp. kosher salt, plus more
1 tsp. freshly ground black pepper, plus more
2 medium shallots, quartered through root end
4 garlic cloves
2 cups heavy cream
1 Tbsp. thyme leaves, plus more for serving
1 Tbsp. unsalted butter
3 oz. Gruyère, grated (about 1½ cups)
½ oz. Parmesan, finely grated (about ½ cup)
Free Keto Meal Plan : KETO DIET PLAN FOR BEGINNERS STEP BY STEP GUIDE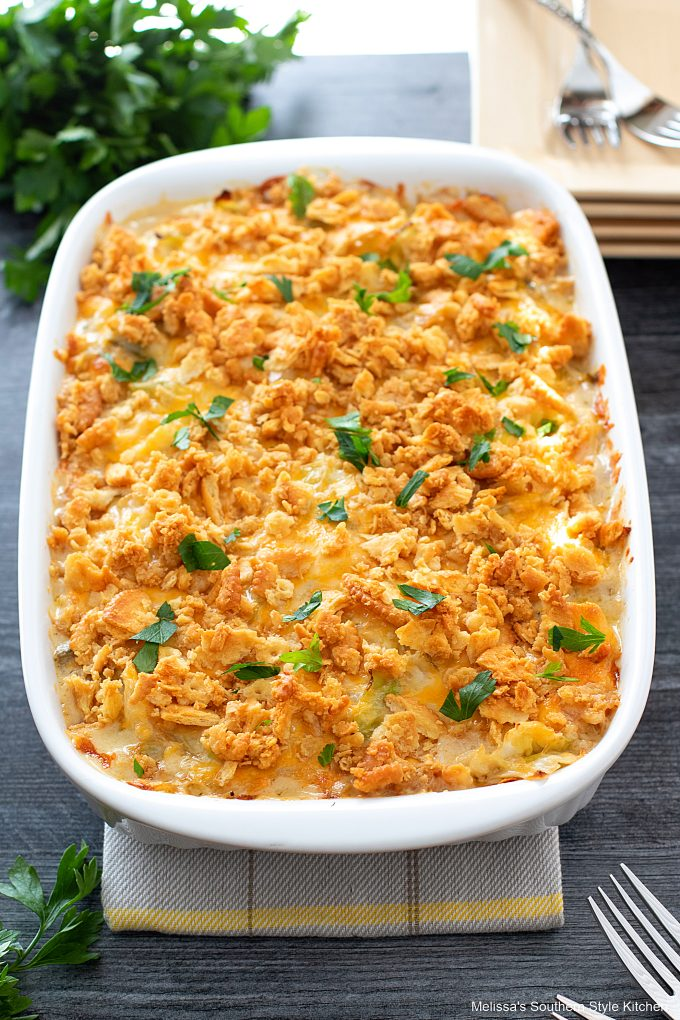 RECIPE PREPARATION
Place oven racks in upper third and middle of oven; preheat to 350°. Place cabbage on a rimmed baking sheet and drizzle with oil; season lightly with salt and pepper. Roast until tender and edges are golden, 40–45 minutes. (This is an essential first step: It draws out the excess moisture, ensuring that the cream mixture doesn't get watery.)
Meanwhile, bring shallots, garlic, cream, 1 Tbsp. thyme, 1½ tsp. salt, and 1 tsp. pepper to a simmer in a small saucepan over low heat. Cook, stirring occasionally, until shallots and garlic are very soft, 15–20 minutes. Let cool slightly. Transfer to a blender; blend until smooth.
Rub the inside of a 3-qt. shallow baking dish with butter. Arrange cabbage in dish so wedges are lying on a cut side; pour cream mixture over. Bake on middle rack, uncovered, until cream thickens, 30–40 minutes. Let cool 30 minutes.
Heat broiler. Sprinkle Gruyère and Parmesan evenly over cabbage. Broil until cheese is bubbling and gratin is deeply browned, about 4 minutes. Top with more thyme.
Enjoy !!
Free Keto Meal Plan : KETO DIET PLAN FOR BEGINNERS STEP BY STEP GUIDE