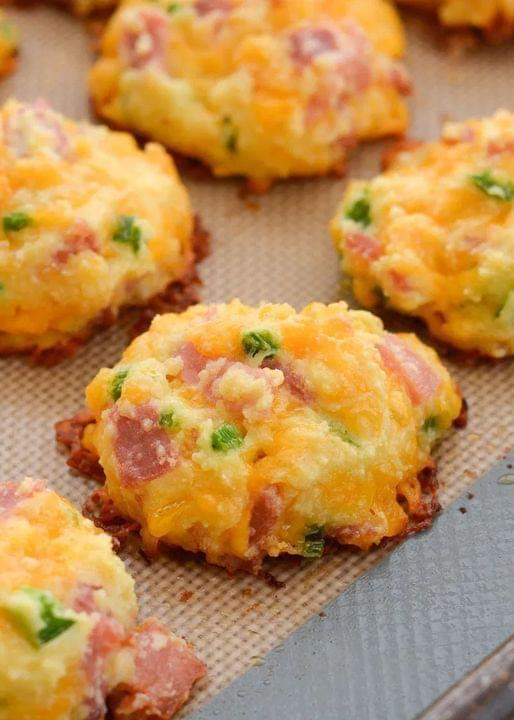 Free Keto Meal Plan : KETO DIET PLAN FOR BEGINNERS STEP BY STEP GUIDE
INGREDIENTS
6 large eggs
1/4 cup cream
1/2 teaspoon salt, pepper
1/2 teaspoon baking powder
3/4 cup chopped ham
1 cup shredded cheese
1/4 cup onion
1/4 cup bell pepper
INSTRUCTIONS
Preheat oven to 350 degrees.
In a medium size mixing bowl combine the eggs, cream, baking powder, salt and pepper.
Beat the mixture until completely combined.Stir in the chopped ham, shredded cheese, onion and peppers until evenly distributed.
Spoon the mixture using a 1/4 cup measuring cup or ice cream scoop into a greased muffin tin. I highly recommend a silicone muffin pan because it will prevent the mixture from sticking and the muffins will release very easily.
Bake 18-20 minutes until the muffins have set and a toothpick comes out cleanly
Free Keto Meal Plan : KETO DIET PLAN FOR BEGINNERS STEP BY STEP GUIDE