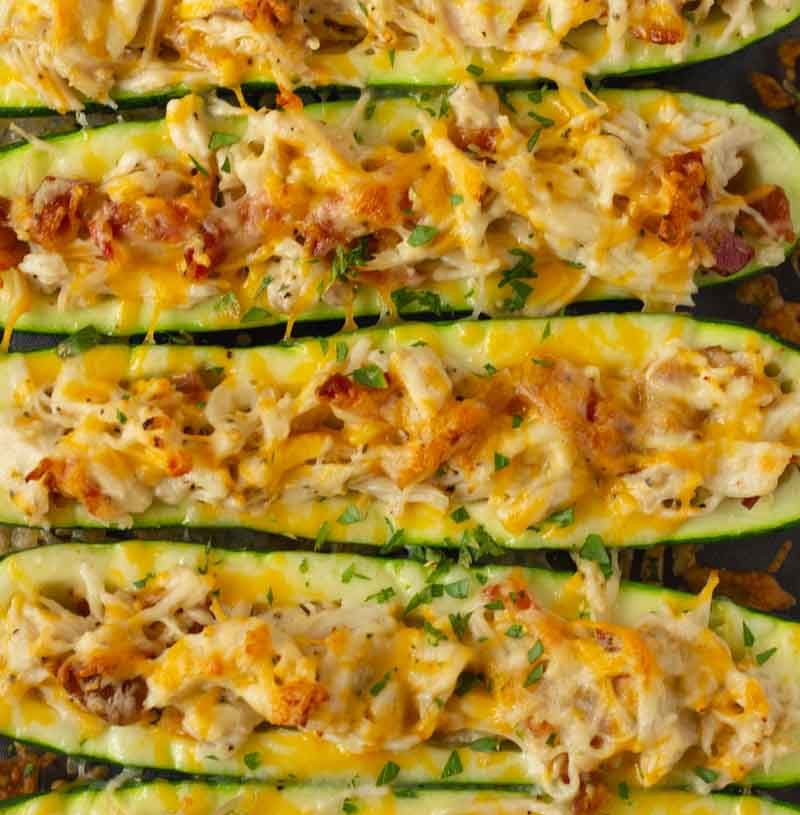 These Chicken Bacon Ranch Low Carb Zucchini Boats are perfect for getting the amazing flavor combo I love with an awesome dinner! Chicken, bacon, ranch and cheeses fill a zucchini boat and then cooked in the oven for an amazing low carb zucchini recipe.
Prep Time: 20 minutes
Cook Time: 25 minutes
Total Time: 45 minutes
Servings: 4
Ingredients
1 pound chicken breast raw
4 medium zucchini
3 strips bacon cooked and chopped
1 clove garlic minced
1/2 cup ranch dressing
salt and pepper to taste
1/2 cup Mexican blend cheese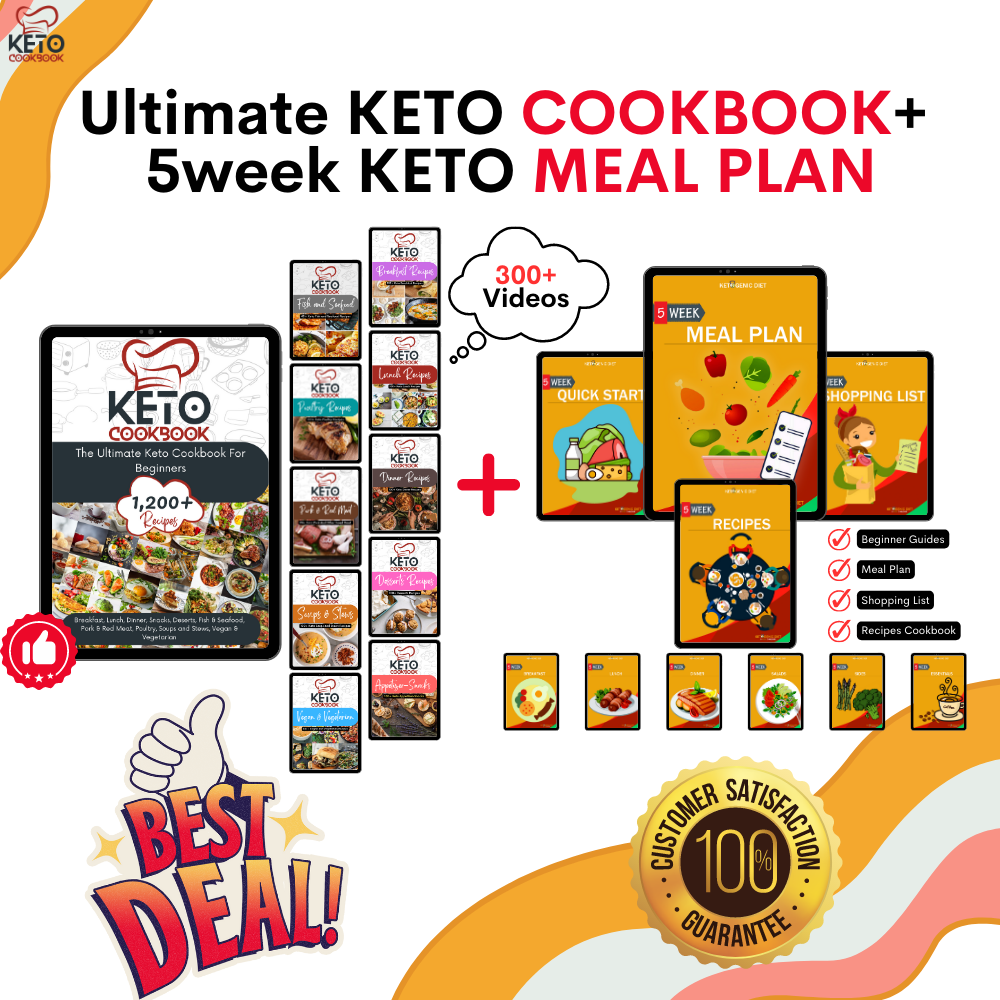 Instructions
Preheat oven to 400 degrees.
In a medium pot boil your chicken until it reaches an internal temperature of 165 degrees. Remove your chicken from the pot and use two forks to shred the chicken.
In a medium mixing bowl stir together the chicken, bacon, garlic, ranch, salt, and pepper.
Cut your zucchini in half lengthwise. Using a spoon scoop the seeds out of the zucchini to create a well for your filling. Place the zucchini into a 13×9 baking pan.
Fill the zucchini with your chicken mixture.
Sprinkle the tops of the zucchini with cheese and cover the pan with aluminum foil.
Bake for 20 minutes and remove the aluminum foil and continue to bake for another 5 minutes.
Nutrition
Calories: 428kcal | Carbohydrates: 9g | Protein: 32g | Fat: 30g | Saturated Fat: 8g | Cholesterol: 107mg | Sodium: 682mg | Potassium: 994mg | Fiber: 2g | Sugar: 6g | Vitamin A: 520IU | Vitamin C: 37.7mg | Calcium: 139mg | Iron: 1.5mg
Course Dinner
Cuisine American
Keyword Chicken Bacon Ranch Zucchini Boats, Low Carb Zucchini Boats
Free Keto Meal Plan : KETO DIET PLAN FOR BEGINNERS STEP BY STEP GUIDE