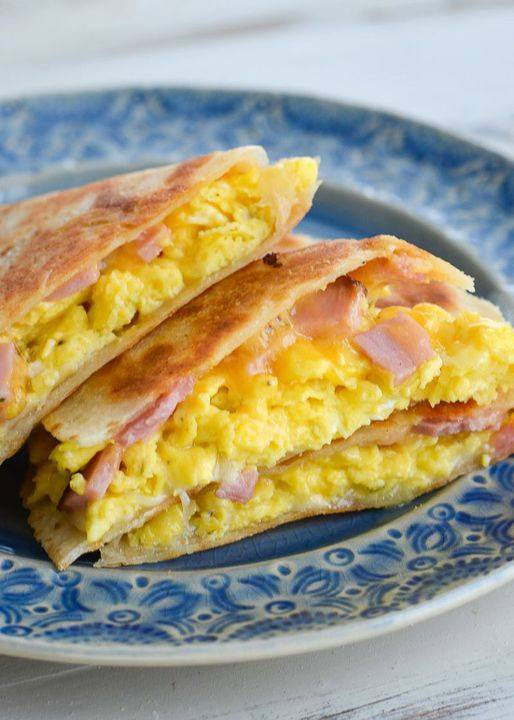 INGREDIENTS
1 tortilla
2 eggs, scrambled
1/3 cup chopped ham
1/4 cup shredded cheddar
1 slice Swiss cheese
A pat of butter or spray of oil for skillet
INSTRUCTIONS
Preheat a skillet to medium heat, then add enough butter (or add a spritz of oil) to cover the skillet.
Place the tortilla in the skillet, then top it with the remaining ingredients, adding salt and pepper if you prefer.
Cook the open tortilla 3-4 minutes. When it has started to brown a bit, fold the other side over the fillings and continue cooking 1-2 more minutes (flipping the tortilla if one side needs to be more browned).
Nutrition Information: YIELD: 1 SERVING SIZE: 1 quesadilla (using Mission Carb Balance Tortilla for these numbers)
Amount Per Serving: CALORIES: 308TOTAL FAT: 16.8gCHOLESTEROL: 414mgSODIUM: 490mgCARBOHYDRATES: 19.7gNET CARBOHYDRATES: 4.7gFIBER: 15gSUGAR: 0.4gPROTEIN: 30g