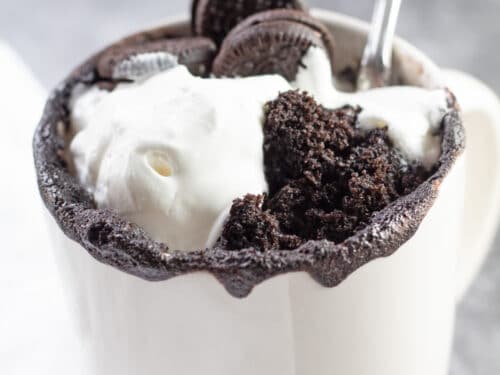 Free Keto Meal Plan : KETO DIET PLAN FOR BEGINNERS STEP BY STEP GUIDE
INGREDIENTS

For the cake:
1/4 c almond Flour
1 tbsp Cocoa Powder
2 tbsp Erythritol/sugar subs
½ tsp Baking Powder
¼ tsp Salt
1 Egg
1 tbsp Melted Butter
For the Topping
1 tbsp Cream Cheese softened
1 tbsp Powdered Erythritol
2 tbsp Almond Milk
1 tsp Vanilla Extract
Free Keto Meal Plan : KETO DIET PLAN FOR BEGINNERS STEP BY STEP GUIDE
INSTRUCTIONS

Blend all ingredients for the topping in a bowl.
Set aside.
Whisk almond flour, cocoa powder, baking powder, erythritol, and salt in a bowl.
Blend in egg and melted butter.
Transfer the batter into a lightly oiled mug.
Microwave for 90 seconds.
Take mug cake and top with prepared topping.
Net Carbs: 5
Enjoy!!
Free Keto Meal Plan : KETO DIET PLAN FOR BEGINNERS STEP BY STEP GUIDE