Free Keto Meal Plan : KETO DIET PLAN FOR BEGINNERS STEP BY STEP GUIDE
One of the latest and most delicious low carb keto recipes is Creamy Tuscan Chicken. This dish is packed with flavor from sun-dried tomatoes, spinach, and tender chicken cooked in a creamy sauce. It's a perfect meal for those following a low carb or keto diet.
Ingredients:
4 boneless, skinless chicken breasts
2 tablespoons of olive oil
4 cloves of minced garlic
1/2 cup of chicken broth
1/2 cup of heavy cream
1/2 cup of grated Parmesan cheese
1/4 cup of sun-dried tomatoes, drained and chopped
2 cups of fresh spinach
Salt and pepper to taste
Optional: chopped fresh basil for garnish
Free Keto Meal Plan : KETO DIET PLAN FOR BEGINNERS STEP BY STEP GUIDE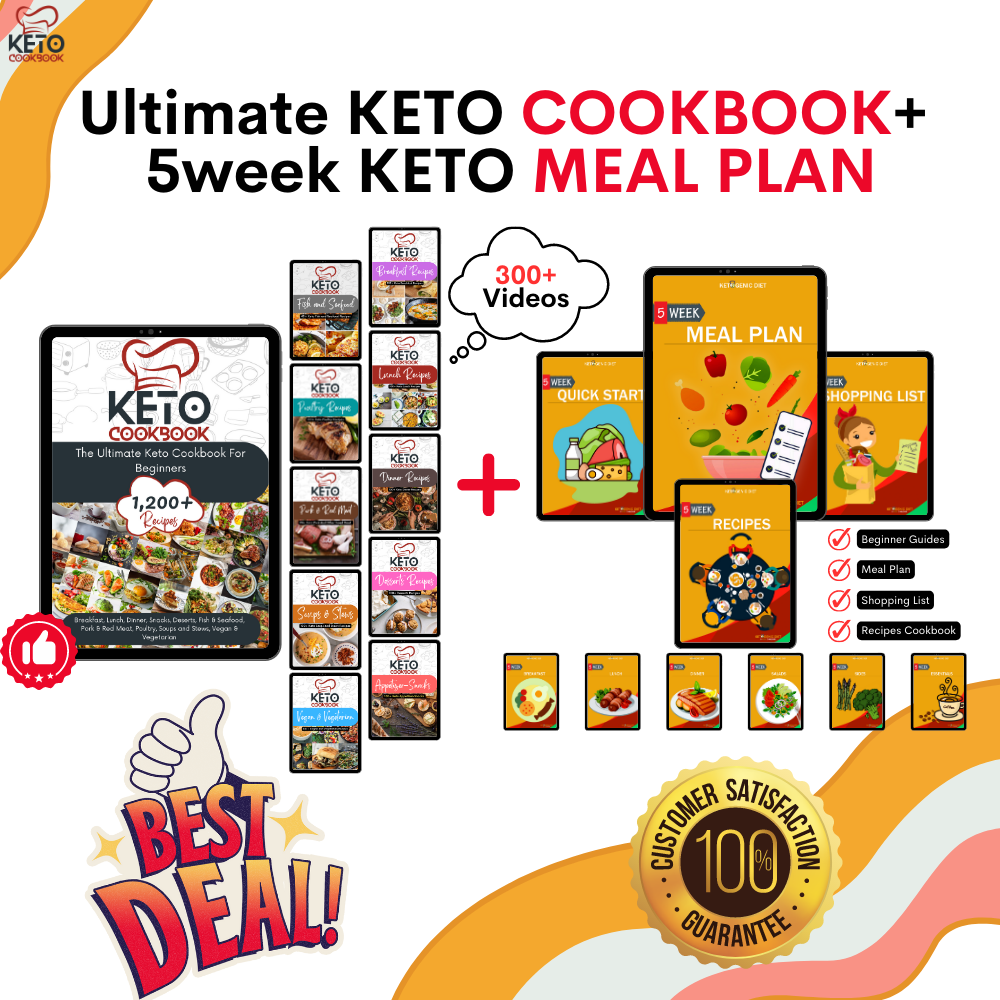 Instructions:
Heat the olive oil in a large skillet over medium-high heat.
Season the chicken breasts with salt and pepper, then add them to the skillet. Cook for 5-7 minutes per side until they are cooked through. Remove the chicken from the skillet and set aside.
In the same skillet, add minced garlic and sauté for about 1 minute until fragrant.
Add chicken broth to the skillet and bring to a boil. Cook for 2-3 minutes until the broth has reduced by half.
Reduce the heat to low, then add the heavy cream, Parmesan cheese, and sun-dried tomatoes to the skillet. Stir to combine.
Add the spinach to the skillet and cook until wilted.
Return the cooked chicken breasts to the skillet and simmer for another 2-3 minutes, allowing the flavors to meld together.
Season with additional salt and pepper to taste.
Garnish with chopped fresh basil, if desired.
Serve hot and enjoy!
Serving: This recipe yields 4 servings.
Nutritional Information (per serving): Calories: 467 Fat: 30g Protein: 42g Carbohydrates: 6g Fiber: 1g Net Carbs: 5g
Free Keto Meal Plan : KETO DIET PLAN FOR BEGINNERS STEP BY STEP GUIDE