Free Keto Meal Plan : KETO DIET PLAN FOR BEGINNERS STEP BY STEP GUIDE
Cheesy Cauliflower Rice Casserole. This creamy and cheesy casserole is a perfect low carb side dish or main course option that is sure to satisfy your cravings.
Ingredients:
1 head of cauliflower, riced (or 4 cups of pre-riced cauliflower)
1/4 cup of butter
1/4 cup of almond flour
1 cup of heavy cream
1 cup of shredded cheddar cheese
1/2 cup of grated Parmesan cheese
2 cloves of minced garlic
1 teaspoon of onion powder
1/2 teaspoon of paprika
Salt and pepper to taste
Optional: chopped fresh parsley for garnish
Free Keto Meal Plan : KETO DIET PLAN FOR BEGINNERS STEP BY STEP GUIDE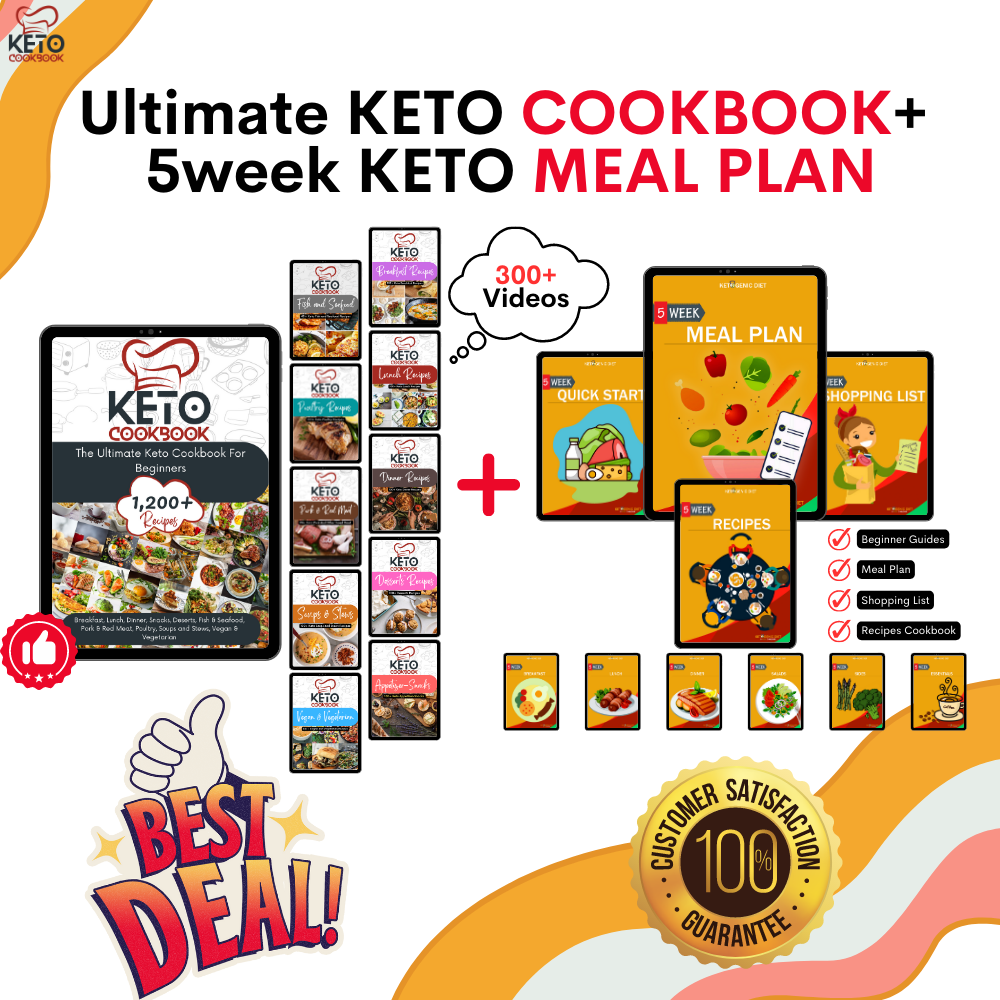 Instructions:
Preheat your oven to 375°F (190°C) and grease a 9×9 inch baking dish.
If using a whole cauliflower head, rice it using a food processor or grater until it resembles rice.
In a large saucepan, melt the butter over medium heat.
Add the almond flour to the melted butter and whisk until well combined to form a roux.
Slowly pour in the heavy cream, whisking constantly to avoid lumps.
Stir in minced garlic, onion powder, paprika, salt, and pepper.
Add the shredded cheddar cheese and Parmesan cheese to the saucepan, and stir until melted and smooth.
Add the cauliflower rice to the saucepan, and cook for 5-7 minutes until the cauliflower is tender.
Transfer the mixture to the greased baking dish, and spread it out evenly.
Bake in the preheated oven for 20-25 minutes, or until the top is golden and bubbly.
Remove from the oven and let it cool for a few minutes before serving.
Garnish with chopped fresh parsley, if desired.
Serving: This recipe yields 6 servings.
Nutritional Information (per serving): Calories: 348 Fat: 32g Protein: 10g Carbohydrates: 8g Fiber: 3g Net Carbs: 5g
Free Keto Meal Plan : KETO DIET PLAN FOR BEGINNERS STEP BY STEP GUIDE