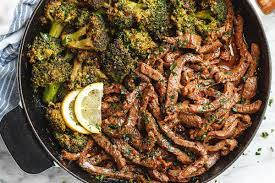 Keto Garlic Butter Steak and Broccoli
Ingredients:
2 ribeye steaks (8-10 oz each)
2 tbsp grass-fed butter
4 cloves garlic, minced
1/4 tsp sea salt
1/4 tsp black pepper
2 cups broccoli florets
2 tbsp avocado oil
Salt and pepper to taste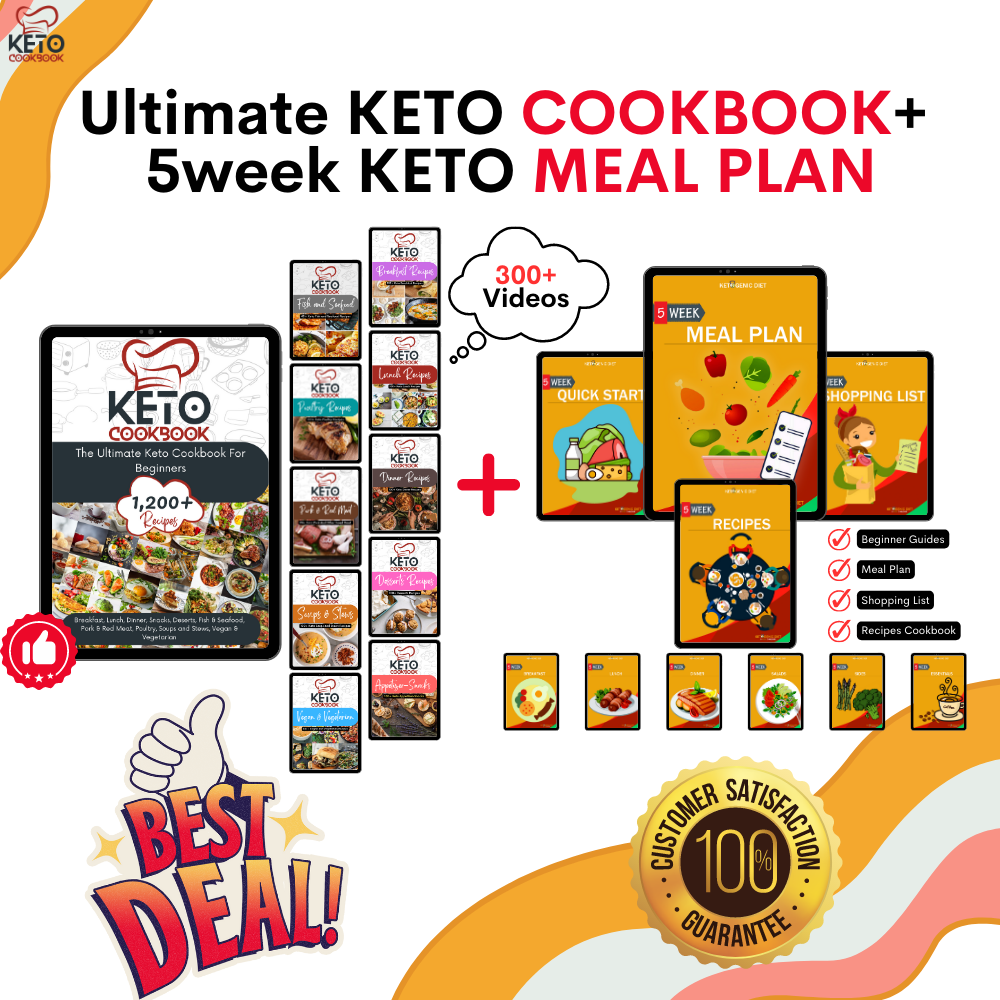 Instructions:
Preheat oven to 400°F (200°C).
Season both sides of the steaks with salt and black pepper.
Heat a large skillet over high heat. Add the steaks and sear on both sides for 2-3 minutes each, until a brown crust forms.
Remove the steaks from the skillet and transfer them to a baking sheet. Bake for 5-10 minutes, until desired doneness is reached.
While the steaks are cooking, prepare the garlic butter. Melt the butter in a small saucepan over medium heat. Add the minced garlic and cook for 1-2 minutes, until fragrant.
In a separate skillet, heat the avocado oil over medium-high heat. Add the broccoli florets and sauté for 3-4 minutes, until tender-crisp. Season with salt and pepper to taste.
To serve, divide the broccoli between two plates. Top each plate with a steak, and drizzle with the garlic butter.
Nutritional Info:
This recipe makes two servings. Here's the approximate nutritional information per serving:
Calories: 595
Fat: 45g
Protein: 39g
Carbs: 6g
Fiber: 2g
Net Carbs: 4g
This meal is a great option for those following a keto diet, as it's high in healthy fats and low in carbs. The ribeye steaks are a good source of protein, while the broccoli provides fiber and essential nutrients. The garlic butter adds flavor and richness to the dish, making it a satisfying and delicious meal. Enjoy!
Free Keto Meal Plan : KETO DIET PLAN FOR BEGINNERS STEP BY STEP GUIDE