Crockpot Chicken Thighs with Lemon-Garlic Butter Sauce – If you are looking for an easy but delicious crock pot dinner idea, then this crockpot chicken thighs recipe is for you! The chicken thighs cook up tender and juicy in a buttery lemon garlic sauce. This chicken recipe is very easy to make in the crock pot and the flavor is outstanding. We guarantee your family will love this slow cooker chicken thighs recipe and put it on the family favorite rotation list! Serve the chicken thighs over a bed of cauliflower rice (ideal for keto or low carb diet) or rice with a salad and dinner is done. Hint, if you make rice (or cauliflower rice) in the Instant Pot, this crockpot chicken dinner gets crazy easy.
YIELD: 6 SERVINGS PREP TIME: 10 MIN COOK TIME: 240 MIN
This Crockpot chicken thighs recipe is easy and delicious, with outstanding flavors!
INGREDIENTS YOU NEED FOR THE CROCK POT LEMON GARLIC BUTTER CHICKEN THIGHS
6-8 boneless chicken thighs, skinless or with skin
Salt and pepper, to taste
1 teaspoon garlic powder
1 teaspoon onion powder
1/2 teaspoon crushed red chili pepper flakes, or Cayenne (optional)
1/2 teaspoon paprika
4 garlic cloves, sliced or minced
1 teaspoon Italian seasoning
1/2 stick butter, diced
Zest of half a lemon
Juice of one lemon
1/3 cup low sodium chicken broth
Chopped fresh parsley and lemon slices, for garnish
Free Keto Meal Plan : KETO DIET PLAN FOR BEGINNERS STEP BY STEP GUIDE
DIRECTIONS
To make this crockpot chicken thighs recipe: Place chicken thighs at the bottom of your slow cooker. Combine 1/3 cup chicken broth, lemon juice, and zest, and pour over chicken thighs. In a small bowl, combine Italian seasoning, onion powder, garlic powder, paprika, crushed red chili pepper flakes, salt, and pepper. Sprinkle the spice mix over the chicken thighs. Top with fresh minced garlic and diced butter.
2. Cover the crockpot and cook the chicken thighs for 3-4 hours on HIGH or 6-8 hours on LOW.
3. Sprinkle your crockpot chicken thighs dinner with chopped parsley and garnish with lemon slices. Serve hot with cauliflower rice, spiralized zucchini noodles, rice, pasta or quinoa. Enjoy!
Free Keto Meal Plan : KETO DIET PLAN FOR BEGINNERS STEP BY STEP GUIDE
Related Recipes: Chocolate Eclair Cake – Low Carb and Gluten-Free
Related Recipes: Keto Cinnamon Rolls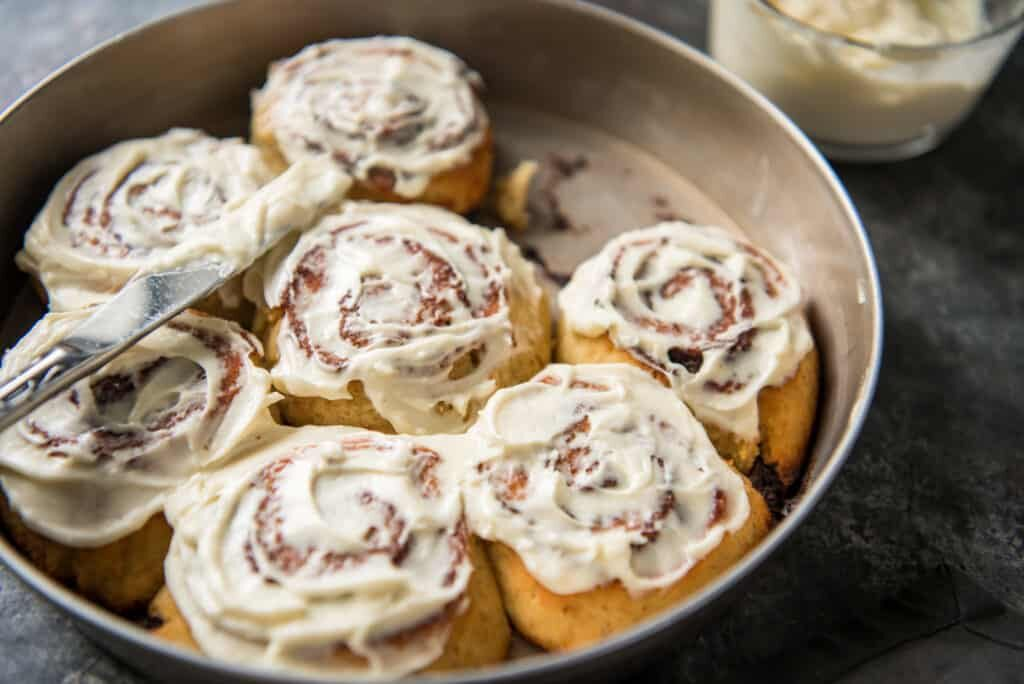 Related Recipes: GRAIN FREE JALAPENO CHEESE BREAD || LOW CARB