Free Keto Meal Plan : KETO DIET PLAN FOR BEGINNERS STEP BY STEP GUIDE
These keto pancakes are thick, fluffy, and need just 5 ingredients! No sugar and no grains, they are quick and easy to make!
Course: BreakfastCuisine: American Prep Time: 2 minutesCook Time: 7 minutesTotal Time: 9 minutes Servings: 4 servings Calories: 192kcal
Ingredients
2 large eggs room temperature
1 teaspoon coconut oil melted
1/4 cup milk of choice I used unsweetened coconut milk
1 cup almond flour
1/2 teaspoon baking powder
1 teaspoon granulated sweetener of choice optional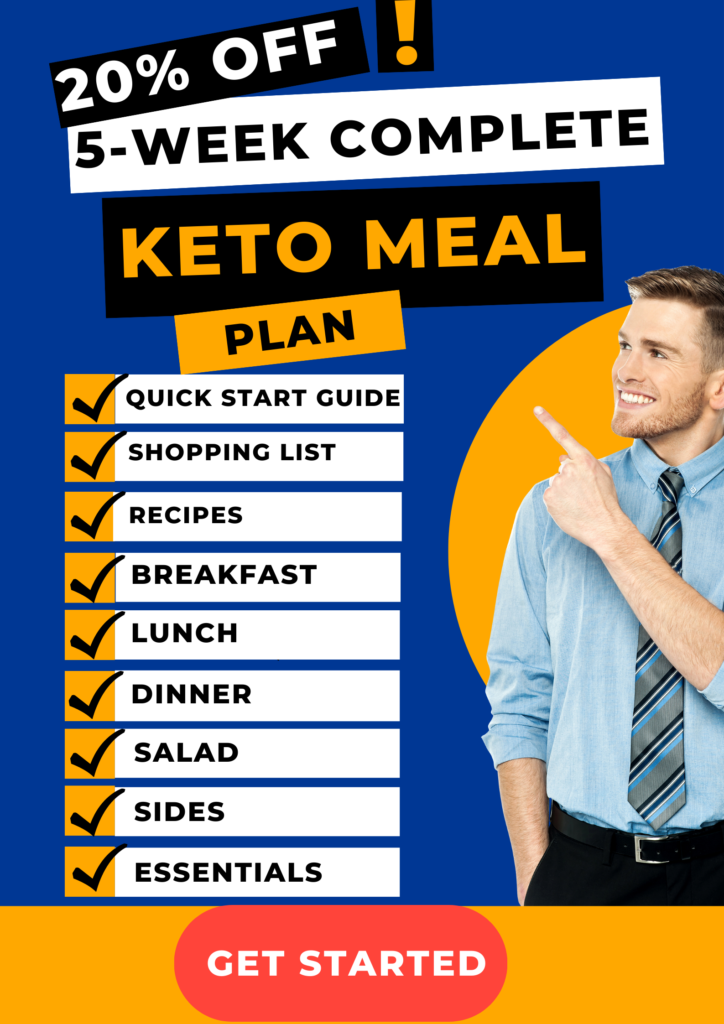 Free Keto Meal Plan : KETO DIET PLAN FOR BEGINNERS STEP BY STEP GUIDE
Instructions
In a mixing bowl, whisk together the eggs, coconut oil, and milk until combined. In a separate bowl, mix the almond flour and baking powder.
Gently fold through the dry ingredients into the wet ingredients until combined.
Grease a large non-stick pan and place it over medium heat. Once hot, pour 1/4 cup spoonfuls of the batter onto the pan and immediately cover it. Cook the pancakes for 3-4 minutes, or until the edges begin to bubble. Remove the lid and carefully flip the pancakes, and cook for a further 1-2 minutes, covered. Repeat the process until all the batter has been cooked.
Serve the pancakes immediately.
Notes
Makes 4 large or 8 medium sized pancakes.
TO STORE: Pancakes should be stored in the refrigerator, covered. They will keep well for up to 1 week.
TO FREEZE: Place leftover pancakes in a ziplock bag and store them in the freezer for up to 6 months.
REHEATING: Either microwave the pancakes for 30 seconds or reheat in a non-stick pan until warm.
Nutrition
Serving: 1serving | Calories: 192kcal | Carbohydrates: 6g | Protein: 9g | Fat: 16g | Sodium: 109mg | Potassium: 35mg | Fiber: 3g | Vitamin A: 135IU | Calcium: 121mg | Iron: 2mg | NET CARBS: 3g
Free Keto Meal Plan : KETO DIET PLAN FOR BEGINNERS STEP BY STEP GUIDE